---
Construction Equipment
Professional backhoe loaders, mini, skidsteer and tracked loaders, excavators, powered barrows and carriers for use by landscapers, local authorities, nurseries and hire centres in landscaping, construction, demolition, gardening, public green spaces and transporting materials.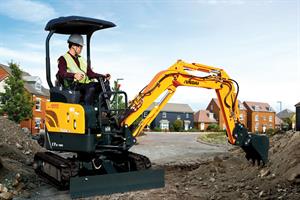 When digging is required in a tight space the mini excavator comes into its own for landscape work, says Sally Drury.
Latest Construction Equipment Buyers Guides, Market reports & Reviews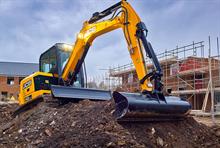 Manufacturers are offering improved models to buy or hire for a wide range of landscaping works, Sally Drury explains.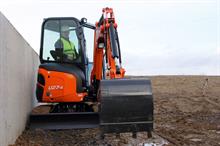 Having the right equipment is key to efficiency when carrying out ground works, Sally Drury explains.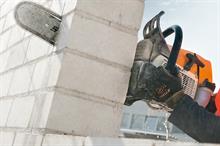 The latest equipment has upped the ante on power, ease of use and fuel efficiency, Sally Drury reports.
All articles are written by the UK's leading horticultural machinery expert, Sally Drury.


If you have any new kit releases or wish to participate in a Kit Test, please contact Sally at sally.drury@haymarket.com.
Tue 26 Sep 2017
Horticulture House, Didcot, OX11 0RN
Thu 28 Sep 2017
NIAB Park Farm Cambridgeshire
Fri 29 Sep 2017
If there are any agenda items you wish members to consider, please forward them to the e-mail address below, to be received by 28th June 2017.