---
FRESH PRODUCE
Latest news, in-depth reporting and discussion of the fruit, vegetable and salad crop sectors. Looking for grower jobs? Search horticulturejobs.co.uk.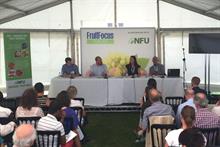 The likely impact on seasonal labour has dominated discussions of the consequences of withdrawal from the EU for UK production horticulture.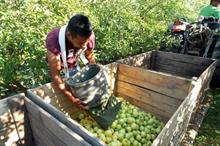 With a seasonal labour shortfall starting to take its toll in production horticulture, and some crops already being left unpicked, growers' representatives say clarity from the Government on migrant labour is now essential.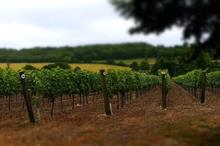 This week's merger between the UK Vineyards Association (UKVA) and English Wine Producers (EWP), signalled a renewed determination to drive the industry forward at home and abroad.
Latest Fresh Produce News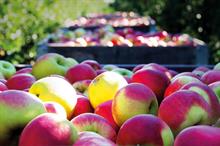 Edible crop growers see mixed results as low prices continue to pose problems.
Supermarket retail
Big changers week on week as of 10 July 2017
| | | |
| --- | --- | --- |
| Celery (each) | 100 | Morrisons |
| Radish (200g) | 60 | Waitrose |
| Aubergine (each) | 70 | Sainsbury's |
| Strawberries (400kg) | 119 | Aldi |
More Supermarket retail prices
Wholesale prices
Average most usual as of W/E 7 July 2017
Broad beans
129
Courgette, all varieties
98
Raspberries

(all varieties)

515
Strawberries (all varieties)
327
*National average wholesale and median prices charged in England.
Data supplied by Defra. www.defra.gov.uk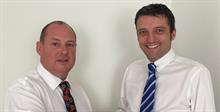 Global Plant Genetics has been awarded an Innovate UK grant worth almost £30,000 to conduct a feasibility study to maximise the value of its berry and asparagus offer on an international basis.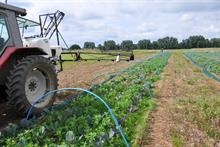 An automated vision-guided droplet application system with the potential to reduce herbicide use by 95 per cent should be ready for field trials in 2018, according to AHDB Horticulture.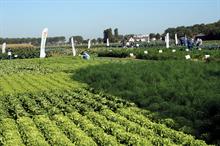 Brassicas, squashes, salads, roots and alliums were all on show as growers, advisers, agents and buyers visited the main seed breeders' sites, Gavin McEwan reports.
Thu 17 Aug 2017 - Sun 20 Aug 2017
Victoria Park Events, Victoria Park, Southport, PR8 1RX
Tue 22 Aug 2017
NIAB Park Farm Cambridgeshire
Thu 24 Aug 2017
NIAB Park Farm Cambridgeshire