---
UK Grower Awards
The UK Grower Awards celebrate the very best of production horticulture, giving professionals the chance to showcase their achievements, reward the efforts of staff and ensure potential customers know just how good they are.
For more information on entering and attending the awards, plus sponsorship opportunities: www.thegrowerawards.co.uk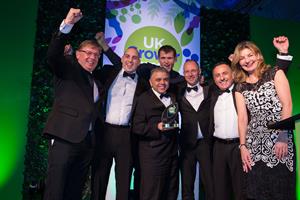 More than 300 professionals from the UK production horticulture industry gathered in London's Covent Garden last night to hear the names of the winners of the UK Grower Awards 2017 revealed.
Tue 26 Sep 2017
Horticulture House, Didcot, OX11 0RN
Thu 28 Sep 2017
NIAB Park Farm Cambridgeshire
Fri 29 Sep 2017
If there are any agenda items you wish members to consider, please forward them to the e-mail address below, to be received by 28th June 2017.