---
Landscape Plants
A guide to species and cultivars of popular or useful plants for landscaping or use in public green spaces, with tips on how to use them.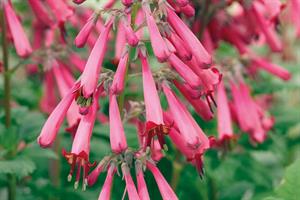 Masses of colourful tubular flowers can give these plants a substantial presence in the border, says Miranda Kimberley.
Tue 26 Sep 2017
Horticulture House, Didcot, OX11 0RN
Thu 28 Sep 2017
NIAB Park Farm Cambridgeshire
Fri 29 Sep 2017
If there are any agenda items you wish members to consider, please forward them to the e-mail address below, to be received by 28th June 2017.