---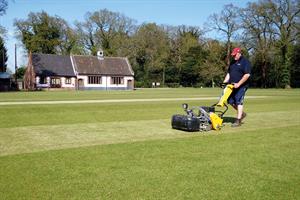 What are the options for groundsmen looking to bring facilities back to life? Rachel Anderson reports on latest developments in seeders, aerators, scarifiers, line-markers, spreaders and top dressers.
Latest Spreader Buyers Guides, Market reports and Reviews
All articles are written by the UK's leading horticultural machinery expert, Sally Drury.


If you have any new kit releases or wish to participate in a Kit Test, please contact Sally at sally.drury@haymarket.com.
More Spreader Reviews & Articles
Thu 17 Aug 2017 - Sun 20 Aug 2017
Victoria Park Events, Victoria Park, Southport, PR8 1RX
Tue 22 Aug 2017
NIAB Park Farm Cambridgeshire
Thu 24 Aug 2017
NIAB Park Farm Cambridgeshire