---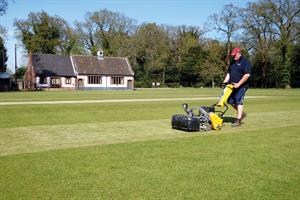 What are the options for groundsmen looking to bring facilities back to life? Rachel Anderson reports on latest developments in seeders, aerators, scarifiers, line-markers, spreaders and top dressers.
Latest Spreader Buyers Guides, Market reports and Reviews
All articles are written by the UK's leading horticultural machinery expert, Sally Drury.


If you have any new kit releases or wish to participate in a Kit Test, please contact Sally at sally.drury@haymarket.com.
More Spreader Reviews & Articles
Tue 26 Sep 2017
Horticulture House, Didcot, OX11 0RN
Thu 28 Sep 2017
NIAB Park Farm Cambridgeshire
Fri 29 Sep 2017
If there are any agenda items you wish members to consider, please forward them to the e-mail address below, to be received by 28th June 2017.